A LIGHT IN THE HEART OF THE CITY
Capital Campaign
St. Andrew's-Wesley United Church, Vancouver BC
Over the past several months we have all learned what it means to be socially restricted, perhaps even isolated, and what it means to be without the connections we often take for granted. A crisis like the global health pandemic brings us to ask what we value and what's truly important. I've heard from many of you that the pandemic has helped clarify the value of our St. Andrew's-Wesley community now, and all the more so when we can worship together in an inspiring place of beauty and offer service to the world.
We are now at a pivotal moment for our congregation and our building. READ MORE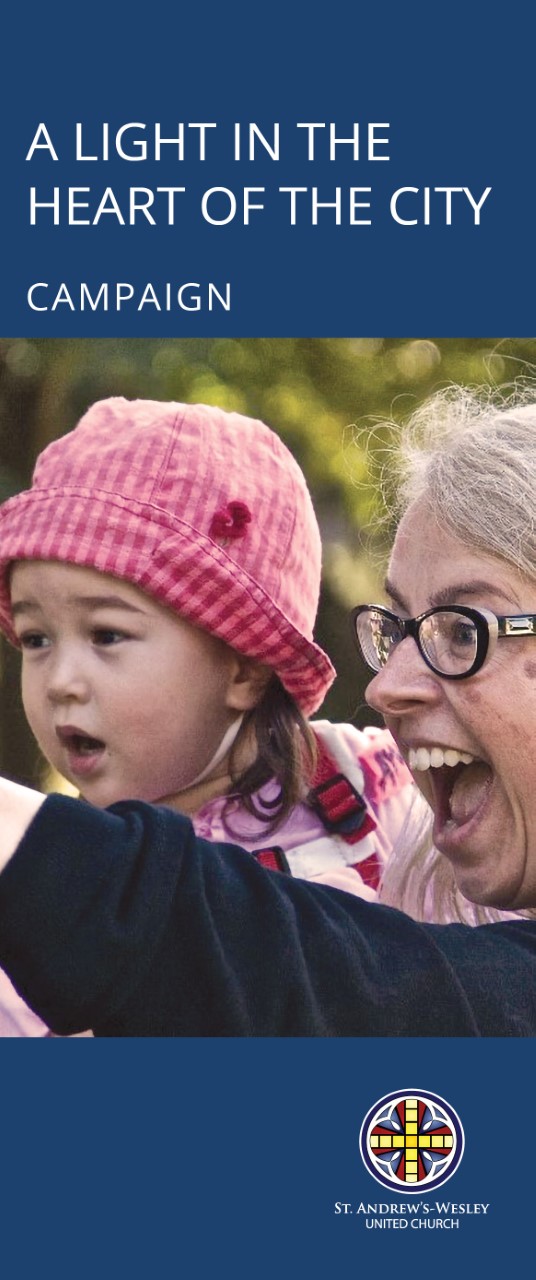 We invite you to participate in this historic moment and join our Light in the Heart of the City Campaign to invigorate vital community programming and address restoration needs.
"Whoever you are, whoever you love, whatever your background, you are welcome here. With your help, St. Andrew's Wesley can be a place where God accomplishes abundantly far more than all we can ask or imagine."
— Rev. Dan Chambers
CLICK HERE to see our brochure