On a Congregational Advent Retreat many years ago, a person who described herself as a "recovering Catholic" shared with me some of the things she missed about the Roman Catholic Church.  She said, "I miss Mary.  The Protestant tradition can be so masculine – Father, Son, Holy Ghost; Jesus and his twelve (male) apostles; there's little room for the Divine Feminine.  At least in the Catholic Church we can pray to Mary, who is for many the feminine face of God."
That stopped me in my tracks and has changed the way I approach our faith.
So for the first two weeks of Advent we'll explore how the theme of the Divine Feminine is expressed in the Abrahamic traditions of Islam and Judaism.
On Wednesday, December 1st, Seemi Bushra Ghazi will explore the role of Mary in Islam.
And on Wednesday, December 8th, we welcome back Rabbi Laura Kaplan as she explores the Divine Feminine in Judaism.
Both will be online and will begin at 7:00 and finish by 8:30 PM.
Please sign up here or call the office:  604-683-4574
BIO Seemi Bushra Ghazi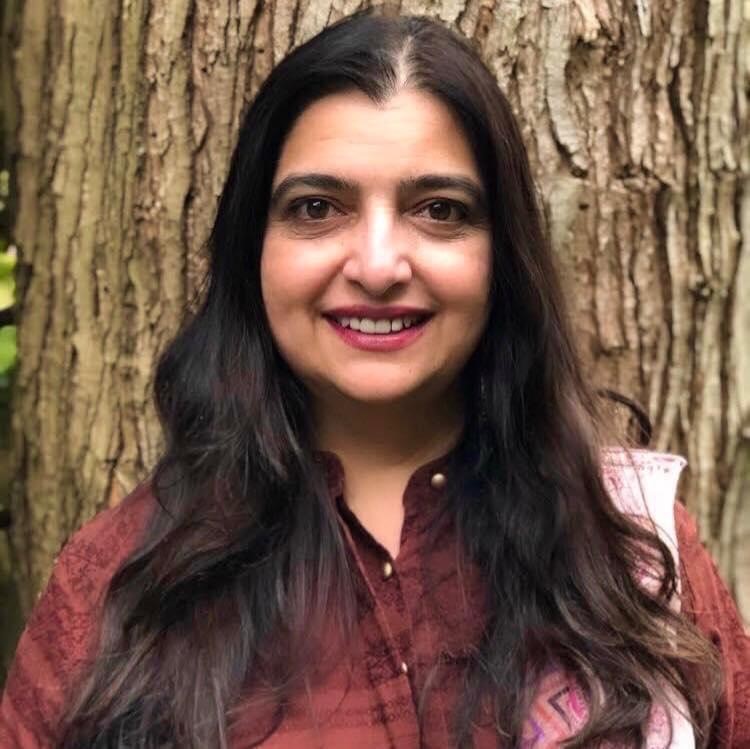 Seemi Ghazi is a Lecturer in Classical Arabic at the University of British Columbia on unceded Musqueam land. She was born in London, UK, of North Indian origins, and educated in the U.S., Jeddah and Cairo. Seemi has a special interest in Sufi Literature and Feminist Theology. Her Qur'anic recitations have been featured on CBC, NPR and in the BBC Documentary, "Islam: Empire of Faith." She is a poet and a multi-lingual vocalist who has recently embraced digital storytelling, photography and film. Her essay 'The Birth of Aliya Mariam' has been published by Praeger Press. She has an essay, 'Two weddings a funeral and a Friday song,'  forthcoming in  "The Women's Khutbah Book" from Yale University Press.  Seemi is inspired by her parents, the educators, Drs. Abidullah and Tasneema Ghazi; and her daughter and son, Aliya and Owais.
We will participate with Seemi in an intimate experiential reading of the passage in which Mary gives birth to Jesus in the Qur'an.
BIO Rabbi Laura Kaplan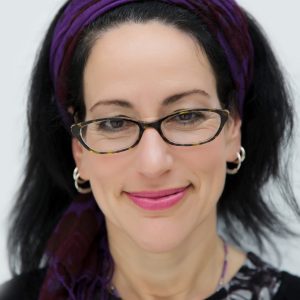 Rabbi Dr. Laura Duhan-Kaplan holds a B.A. in Philosophy Summa Cum Laude from Brandeis University; an M.Ed. in Adult Education from Cambridge College/Institute of Open Education; a Ph.D. in Philosophy and Education from Claremont Graduate University; Rabbinic Ordination from ALEPH: Alliance for Jewish Renewal Ordination Programs; and a Graduate Diploma in Spiritual Direction from the Vancouver School of Theology.
Dr. Duhan-Kaplan is also Professor Emerita of Philosophy at UNC Charlotte and Rabbi Emerita of Or Shalom Synagogue in Vancouver. While at UNC Charlotte, Laura received teaching awards from four different organizations, including the Carnegie Foundation's U.S. Professor of the Year award (2001).
Her books include Philosophy and Everyday Life; Family Pictures: A Philosopher Explores the Familiar (Open Court, 1998); The Infinity Inside: Jewish Spiritual Practice Through a Multi-Faith Lens (Albion-Andalus, 2019); and The Multi-Species Mind of God: Animal Narratives in the Hebrew Bible (Cascade, forthcoming, 2021).
Dr. Duhan-Kaplan has also served as scholarly editor for seven anthologies in philosophy, peace studies, and inter-religious studies. Recent co-edited projects include Encountering the Other: Christian and Multi-faith Perspectives (Pickwick, 2020), Spirit of Reconciliation: A Multi-faith Resource (Canadian Race Relations Foundation, 2020).
She is active in the Vancouver community as a guest lecturer on spiritual, multifaith and Jewish topics; a synagogue musician and prayer leader; a retreat leader; and an organizer of community conferences and events, including VST's annual Inter-Religious conference.
Dr. Duhan-Kaplan, who grew up in New York City, is a dual Canadian-American citizen. She is married to psychologist Charles Kaplan. Together they are musical partners in the band Sulam, parents of two young adults, and caretakers of a changing array of companion animals.