[ADVENTure] 2020 Calendar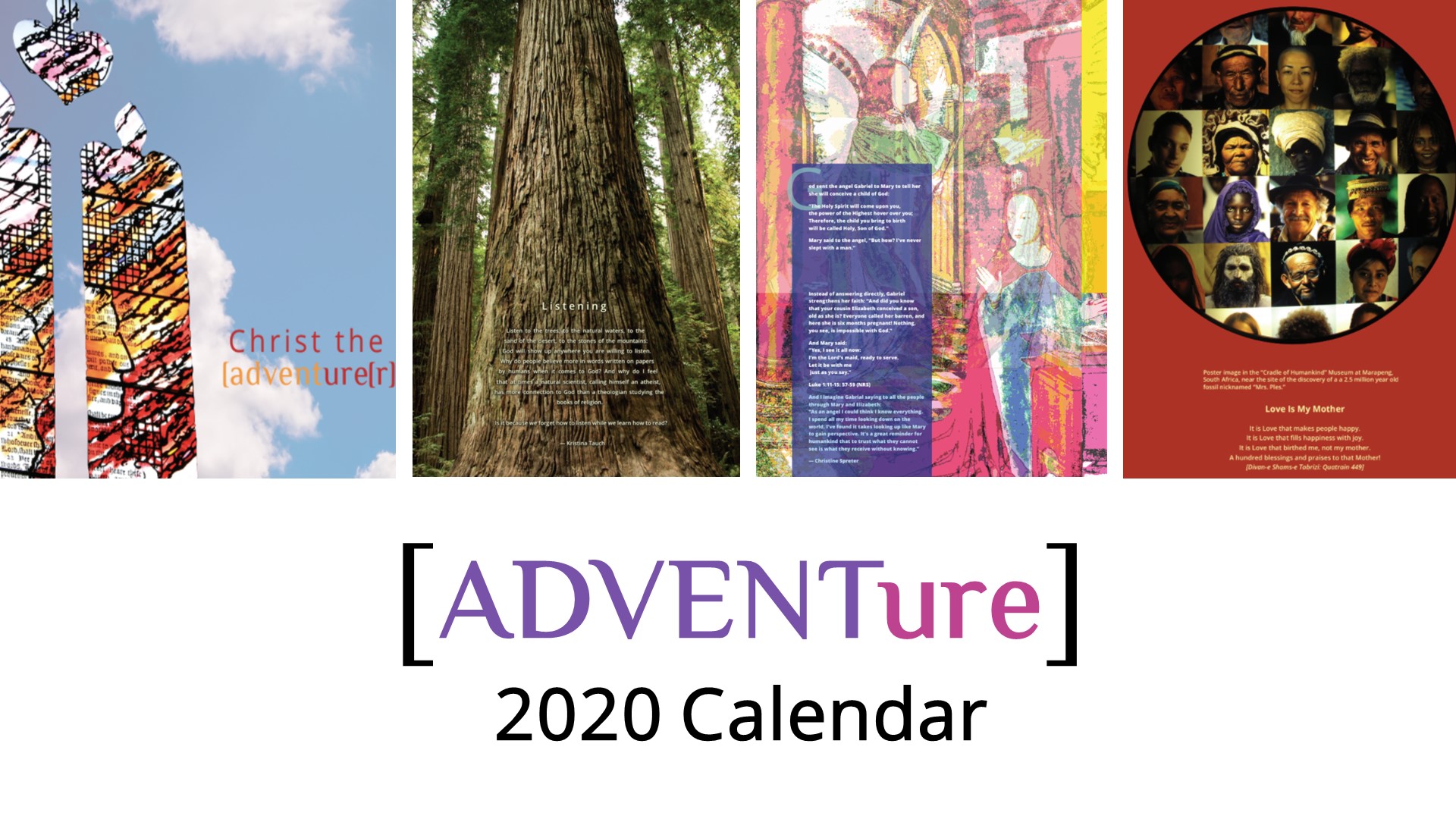 It is that time of year again, when the season of Advent begins, leading up to Christmas and Epiphany, and we are invited to go on an ADVENTure that brings us into contact with birth, mystery, and waiting. This year, St. Andrews-Wesley invites you to go deeper into your Advent practice with soulful daily reflections and images in our brand new Advent calendar. Created by congregation member Christine Spreter who was inspired by her time working with the original German Advent Calendar and with support from the STAW team, Christine has gathered writings and images from congregation and community members to create a beautiful and powerful resource in a season where we need light, love, and peace even more than usual. We are excited to be using this resource as our Advent guide.
Here is YOUR invitation:
First, consider purchasing this calendar! Then, from Nov. 29, the first Sunday of Advent, to Jan. 6th, the beginning of Epiphany, create your own personal, daily ritual to engage in this Advent journey. Save some time when you can to make yourself comfortable somewhere to read the daily reflection. Ponder what you've read. Maybe write down, journal or doodle about what's emerging for you. Or have a conversation, perhaps with a friend who is also "walking" through Advent with this calendar. Blessings on this journey – one can never have enough ADVENTures.
While ordering the calendar is a wonderful gift and a great tool for your own Advent practice, there is more! We want this to be a chance to spend Advent together. So Rev Gary, Dan and Rhian are hosting Advent discussion groups using the beautiful reflections found in the calendar. We hope you will join us as we take this pilgrimage together.
To see samples, click here
To order your calendar, click here.
To connect with an Advent discussion group, which will take place on Dec 2, 9, 16 at 2-:3:30 and 7-8:30pm. To register for one or more sessions, email office@standrewswesley.com
To connect with the authors and artists of this calendar visit our social media
Instagram: st.andrewswesley 
Facebook: standrewswesley
On behalf of the STAW team, we give thanks for Christine and all the contributors to this calendar.