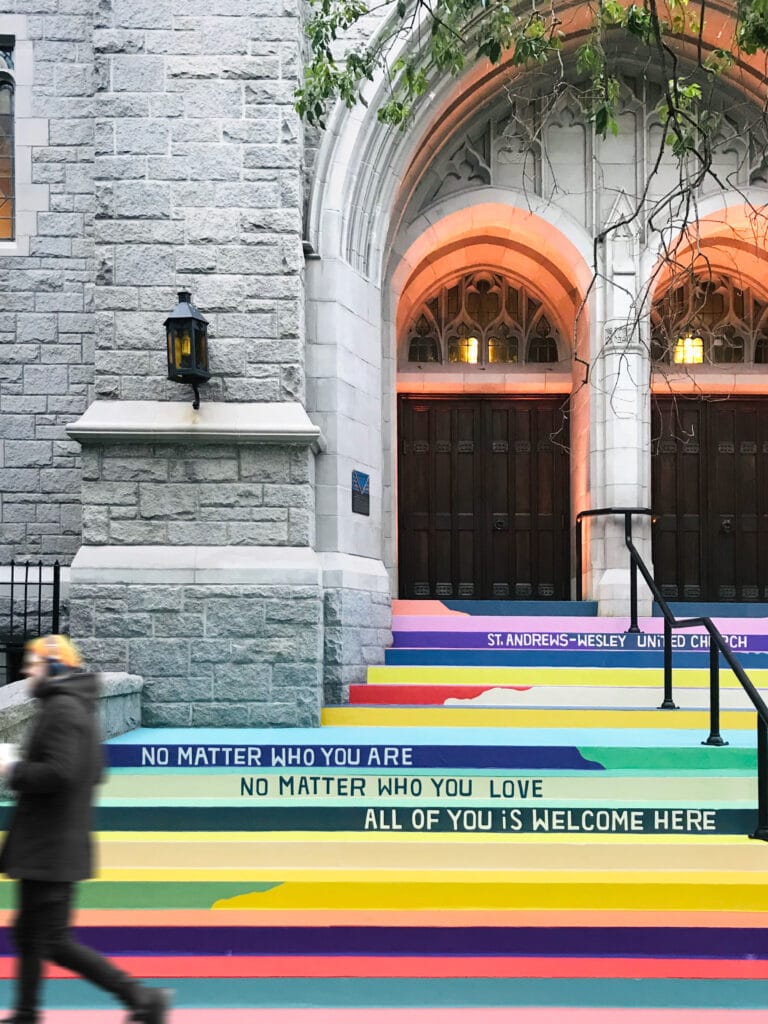 In a time of great transition, we are proud to share a message of inclusion, community and hope to our West End neighbours.
Our hearts, minds, and doors are open to you. Here your identity will be counted and cared for.
We are an open, inclusive church in the heart of Vancouver's West End. We are a spiritual community from diverse backgrounds who come together to learn, celebrate, explore, and grow.